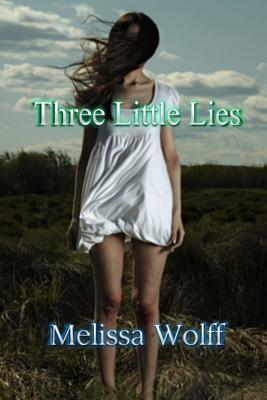 Amber's life is out of control. After the inexplicable disappearance of her best friend Madison, she lashes out in anger, taking up drinking, smoking, and stealing. 
With her life in a downward spiral, Amber is sent to Virginia to live with her sister Rebecca in the hopes that she will settle down. Only, spending her days waiting tables in her sister's diner is not how Amber had planned to spend her summer. She's determined to find out what happened to her friend, following the trail of clues left behind in Madison's diary.

Ethan Hunter is a quiet, shy boy without many friends. At 16 years old, his dad is the only family he has left, after his mother and sister were killed in a tragic boating accident. When he meets Amber, he is able to see past her rough exterior to the caring person she really is, and the two soon become friends.
But not everything is as it seems, and when Amber begins to pry into Ethan's mysterious past, she discovers a web of lies and deceit that goes far beyond what she ever could have imagined…
Parts of this book really shined for me. I found the surprise twist ending incredibly eerie and well done- the author did a fantastic job laying the groundwork for the plot, not revealing too much information in the beginning. There were also some wonderful moments of terrifying suspense- I sense a great thriller writer in the making!

With that said, there were some points I felt could be improved upon in the book, particularly the dialog between characters, which tended to be a little drawn out and tedious for my taste (although this could just be due to the YA genre, of which I'm not a very big fan).
Also, ***SPOILER ALERT*** there were some unresolved issues that seemed to just get set aside in the story, mainly regarding Jacob, who suddenly stops being the creepy/dangerous/bad person and is now a totally good character. Real life situations like this are not resolved in this manner and I felt like it took away from the authenticity of the story, especially the ending of the book where Amber was excited to be invited to live with her sister and Jacob. It just didn't sit well with me.
 Aside from these small issues, however, I thought this was a good read with some very good twists and suspense- and I'd love to see the author try her hand at the crime/thriller genre!

Rating: 3.5 stars
I received a free copy of this book from Breakthrough Promotions in exchange for an honest review.
To read more reviews of this book on Goodreads.com, click HERE
To purchase this book on Amazon.com, buy HERE
About the author:

Melissa Wolff graduated Cum Laude from Long Island University in 2011, receiving her Bachelor's Degree with a focus in English Writing. She has written and self-published three young adult novels. She has also been published on Path.com, Post Pioneer, and LIB Magazine.
Melissa is a freelance editor and proofreader, working to help others see their ideas come to life. She has been writing since she was a teenager and published her first novel at 21 years old.
In her down time, Melissa likes to cook, crochet, and curl up with a blanket, reading thick books.