Get ready for another exciting giveaway! 25 of our lucky readers will receive an audiobook copy of the spine-tingling YA thriller, RESTHAVEN, courtesy of author Erik Therme! Read more about the book below, and learn how you can enter to win!

---
2018 Kindle Book Awards Finalist
2016 Kindle Scout Winner
The last thing fifteen-year-old Kaylee wants to do is participate in a childish scavenger hunt–especially inside the abandoned retirement home on the edge of town. When she finds a bruised, deaf boy hiding inside one of the rooms, she vows to lead him to safety . . . only to discover the front doors are now padlocked, and her friends are nowhere to be found. Kaylee is about to learn that not everything that goes "bump in the night" is imaginary, and sometimes there are worse things to fear than ghosts.
---
About the author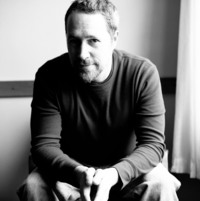 Erik Therme has thrashed in garage bands, inadvertently harbored runaways, and met Darth Vader. When he's not at his computer, he can be found cheering on his youngest daughter's volleyball team, or watching horror movies with his oldest. He currently resides in Iowa City, Iowa—one of only twenty-eight places in the world that UNESCO has certified as a City of Literature. Join Erik's mailing list to be notified of new releases and author giveaways: http://eepurl.com/cD1F8L
---
Ready to win? Head on over to the giveaway page, here!
---